Just Jared and Just Jared Jr. caught Taylor Lautner, Kristen Stewart, and Nikki Reed going shopping and Taylor taking dirt bike lessons for the movie.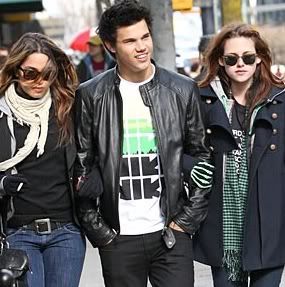 Taylor Lautner goes on a shopping spree with costars Kristen Stewart and Nikki Reed in downtown Vancouver, Canada on Sunday (March 8).

On Friday (March 6), the 17-year-old actor was seen getting in some dirt bike lessons for his upcoming role in the Twilight sequel, New Moon, which will be shot in Vancouver later this month.