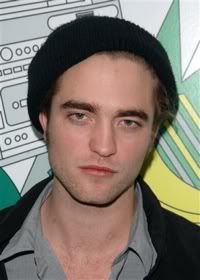 Yahoo! Movies has an article where Rob Pattinson talks about how he was uncomfortable doing the nude scenes in his recent "Little Ashes".
Robert Pattinson says he wasn't prepared to film his first sex scenes for the upcoming period drama " Little Ashes ."

The "Twilight " actor portrays Spanish artist Salvador Dali as a young man. He tells GQ magazine 's April issue that he was uncomfortable as crew members watched and giggled during his graphic interlude with a male co-star.

"In a lot of ways, I was kind of crossing lines of what I thought I was comfortable doing," he said. "I had to do all this naked stuff."
Read the whole article here!